[ Continuation of this article: link to the 2nd part of the article ]
It's been a while since I wanted to redo a Nu-Gen type arcade machine to sell it.
Slightly smaller than the first arcade machine made in 2018, the dimensions are 1.61 m high by 90 cm wide, 75 cm deep at the foot and 23 cm deep at the screen.
I added buttons on the top, 7 buttons for general control: :
"Load" : To load a saved game (with the "Save" button)
"Save" : To save the current game.
"Rewinding" : To go back, the Retroarch emulator manages this function which allows you to rewind the games, magic!
"Pause" : To pause the game
"Reset" : To restart the current game / rom
"Next Disk/CD" : To change the CD / Disk of the current game / rom, useful for multi disc / CD games
"Exit" : To quit the current game / rom
For the other buttons, it's classic, each player has 8 buttons for the game, 1 "Coins" button and 1 "Start" button. I also planned to put a trackball, useful for certain games or certain emulated computers (Commodore Amiga …)
Regarding the screen I plan to put a 32 inch 16/9 (may be an AOC Q3279VWFD8).
Here is the article of the first model I made
Here are some pictures to show you the progress: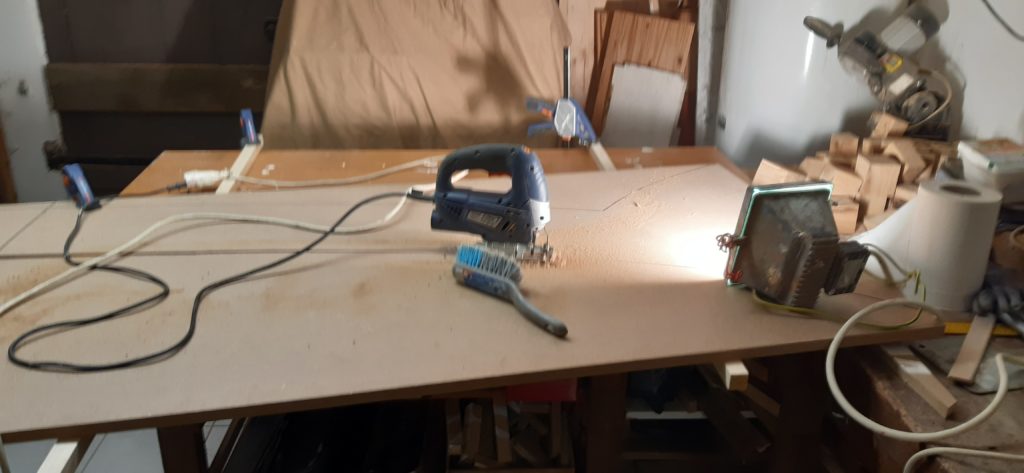 ---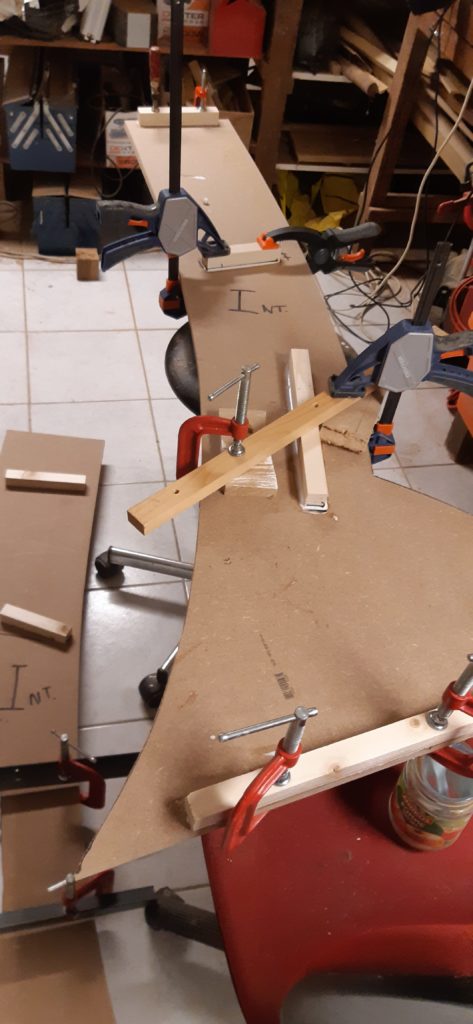 28.12.2019
Bonding of the cleats for the fixings
---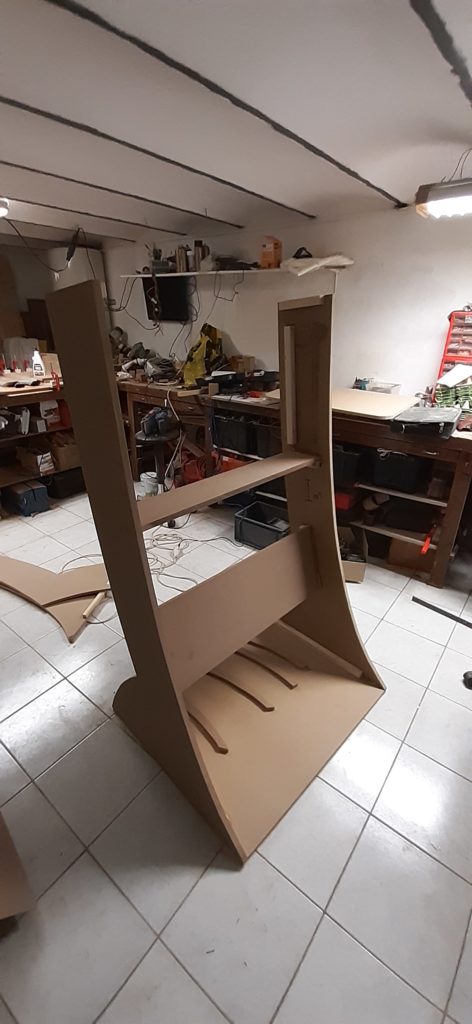 29.12.2019
Assembly of sides, back, reinforcements
---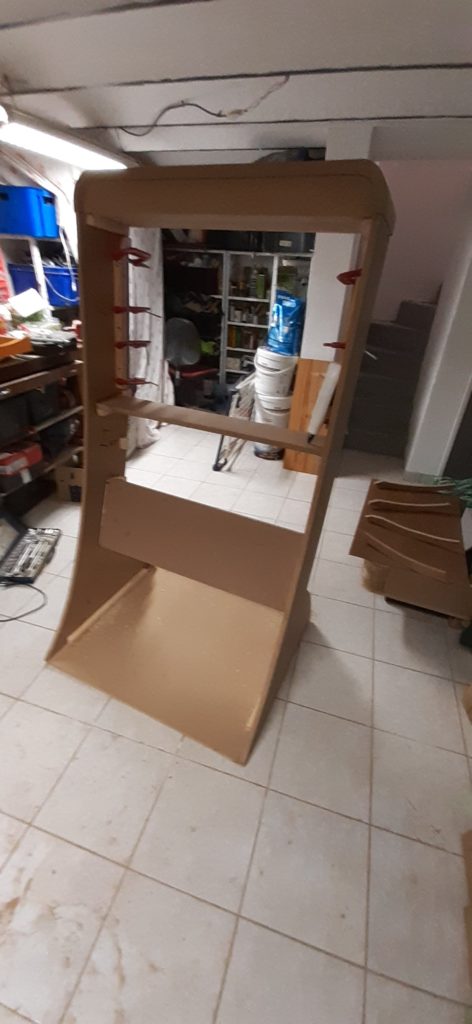 30.12.2019
Attachment of the battens, from above
---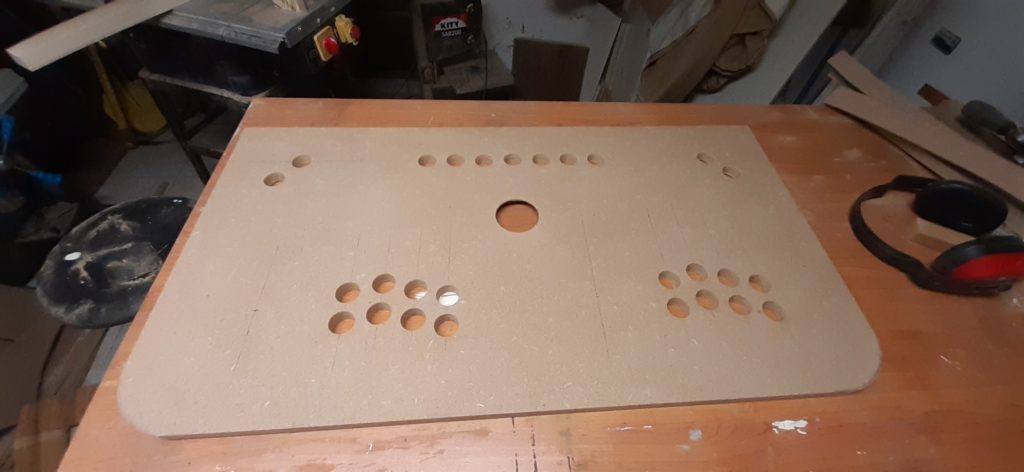 30.12.2019
Tray manufacturing
---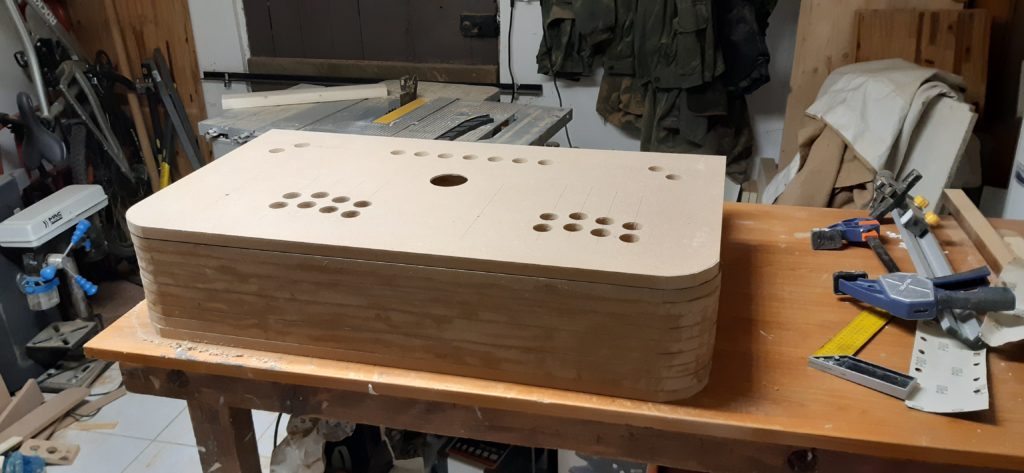 31.12.2019
Tray manufacturing
---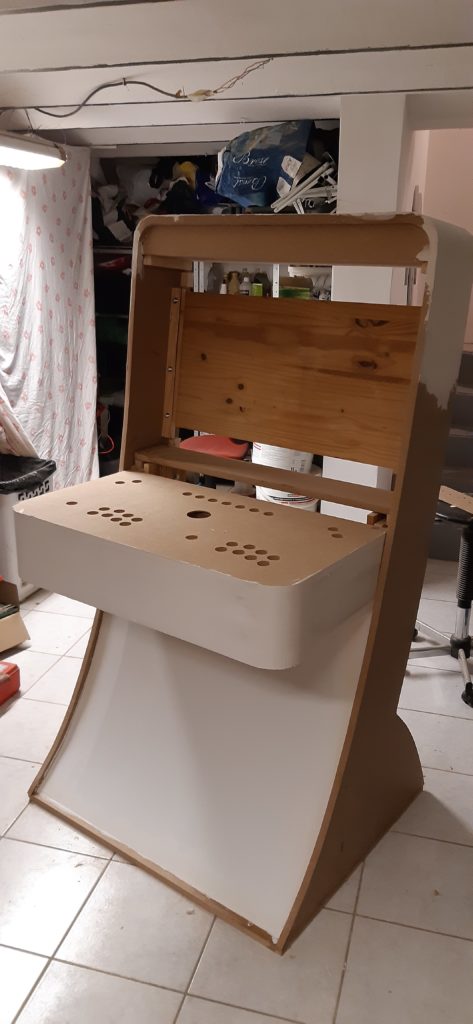 03.01.2020
Plastering, sanding, plastering, rounding sanding
---
Continuation of this article: link to the 2nd part of the article